A place for designs and photography in many subjects! Just a few things you can find in Susan's store:
Abstract art, Bonsai quotes, Bass guitar photographs, Musician Gifts, Florida Pictures, Animal photography, Vintage Victorian Designs, Spray Paint Paintings, Vintage Armed Forces posters, Rose Photographs, Flower Art
How long have you been Zazzling?
What do you like most about zazzle?
Being able to create templates!! (my second choice is the artists themselves).
What medium (graphic design on computer/paint/pencil, etc...) do you work in?
All mediums except oil. I have the most postings under my Spray Paint Spray-paintings, which are done using spray-paint, poster-board, and misc objects from around the house
What genre does your work mostly fall into?
Wow.....um....realism and space?
What artist or art are you inspired by?
Way too many to list. I tend to be more inspired by individual pieces I see rather than one artist though. I love any artist who can do photo-realism, but appreciate some of the abstracts (others are just paint thrown at a canvas).
Where do you get your ideas from?
Reading, nature, my photography, just about everywhere!
Is there a product in your store that you liked so much you've bought it yourself?
This is a painting I did based on my peacock I had named Peaburd. He was the coolest bird, love bass and listening to the band (and would throw a conniption fit when he was a baby and I didn't bring him out and let him hang with us while practicing!). He had an accident and ended up a one winged peacock, but you couldn't tell. He was my favorite! So this button is on my bass strap in memory :).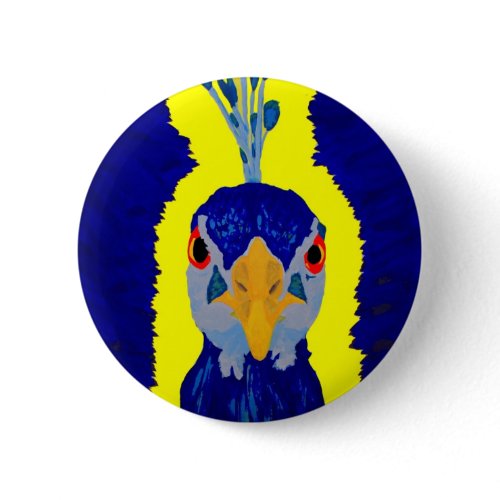 Abstract Peacock Head
by
SusansZooCrew
Shop for a
button
at zazzle.com
Do you have a favourite zazzle store that's not yours?
Not a store per say, but I have to give a lot of kudos to Amy (Shopaholicchick) for helping me out a TON.
There's so many great artists here that I end up browsing through dozens of stores when I'm on the hunt for promoting items!
Do you have your art on other sites? (Blog, Website, other POD site)